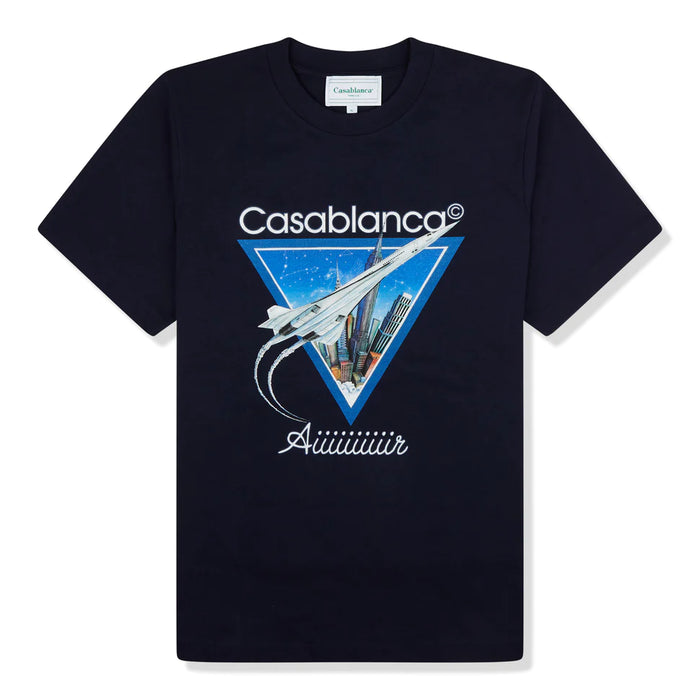 Casablanca 'Aiiiiir' Printed Navy T Shirt
Casablanca's Creative Director, Charaf Tajer, has us dreaming of jetting off to America with his latest collection, not least of all with the retro-inspired graphics of the Aiiiiir T-shirt. Spun in premium soft cotton jersey with a classic crewneck collar, it's adorned with a playful print of an aeroplane rocketing over the skyline of New York City. Don it whether you're en route to your next destination, or simply dreaming of your next trip away.

Our team are able to meet special and on-demand requirements.
We can provide same-day delivery in London and surrounding areas 24/7 to meet your needs.
This service can only be booked with our concierge team via Whatsapp.
WhatsApp Number | +447939393965
Authenticity is the foundation of our business. We are true to who we are, true to what we do and true to who we serve. We have an in house team, who have got 10+ years experience in making sure every single item we sell is Authentic. We only source our products from industry verified and trusted suppliers.
When you shop with crepsuk.com, you can have peace of mind, as you're always buying 100% Authentic.