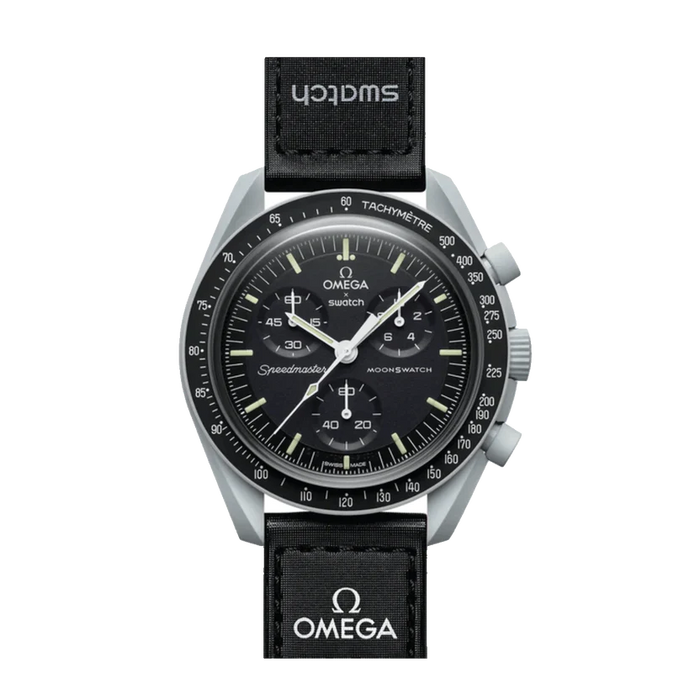 Swatch X Omega Bioceramic Moonswatch Mission To The Moon
Swatch and Omega are paying tribute to a distant world with the Swatch x Omega Bioceramic Moonswatch Mission to Uranus (SO33L100). The watch features the iconic Omega Moonwatch in a vibrant pale blue colourway in homage to the Greek God of the Sky. A white velcro strap matches the finishes of the watch, reminiscent of the gas giant Uranus, which resides some 1.8 billion miles from the sun. The Swatch x Omega Mission to Uranus (SO33L100) features quartz movement, all white hands and tachymeter scale, is 3 bar water resistant, and features the Swatch and Omega logo on the dials.
Our team are able to meet special and on-demand requirements.
We can provide same-day delivery in London and surrounding areas 24/7 to meet your needs.
This service can only be booked with our concierge team via Whatsapp.
WhatsApp Number | +447939393965
Authenticity is the foundation of our business. We are true to who we are, true to what we do and true to who we serve. We have an in house team, who have got 10+ years experience in making sure every single item we sell is Authentic. We only source our products from industry verified and trusted suppliers.
When you shop with crepsuk.com, you can have peace of mind, as you're always buying 100% Authentic.