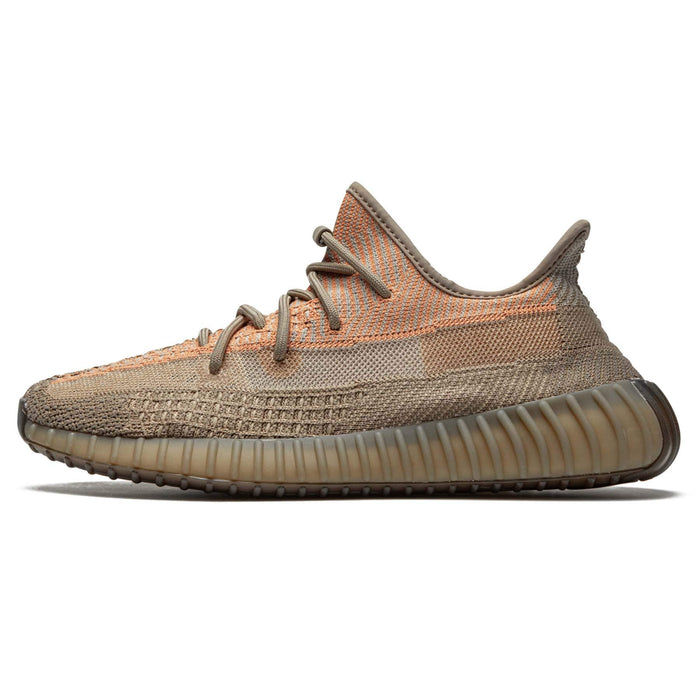 Adidas Yeezy Boost 350 V2 Sand Taupe
 The Yeezy 350 V2 continued its reign in 2020 with the release of the Sand Taupe colorway. The sneaker brings back adidas and Yeezy's love for taupe colors that appear on many of their silhouettes. Drops such as the Yeezy 500 Blush, 350 V2 Flax, and 350 Oxford Tan all feature similar hues. This Yeezy adds to that lightly shaded collection.
Brand : Adidas
SKU : FZ5240
Our team are able to meet special and on-demand requirements.
We can provide same-day delivery in London and surrounding areas 24/7 to meet your needs.
This service can only be booked with our concierge team via Whatsapp.
WhatsApp Number | +447939393965
Authenticity is the foundation of our business. We are true to who we are, true to what we do and true to who we serve. We have an in house team, who have got 10+ years experience in making sure every single item we sell is Authentic. We only source our products from industry verified and trusted suppliers.
When you shop with crepsuk.com, you can have peace of mind, as you're always buying 100% Authentic.
Adidas Size Chart
| MEN'S FOOT LENGTH (centimeters) | EU SIZE | UK SIZE | US SIZE |
| --- | --- | --- | --- |
| 22 | 36 | 36 | 4 |
| 22.5 | 36.7 | 36.7 | 4.5 |
| 23 | 37.3 | 37.3 | 5 |
| 23.5 | 38 | 38 | 5.5 |
| 24 | 38.7 | 38.7 | 6 |
| 24.5 | 39.3 | 39.3 | 6.5 |
| 25 | 40 | 40 | 7 |
| 25.5 | 40.7 | 40.7 | 7.5 |
| 26 | 41.3 | 41.3 | 8 |
| 26.5 | 42 | 42 | 8.5 |
| 27 | 42.7 | 42.7 | 9 |
| 27.5 | 43.3 | 43.3 | 9.5 |
| 28 | 44.7 | 44.7 | 10 |
| 28.5 | 44.3 | 44.3 | 10.5 |
| 29 | 45 | 45 | 11 |
| 29.5 | 45.7 | 45.7 | 11.5 |
| 30 | 46.3 | 46.3 | 12 |
| 30.5 | 47 | 47 | 12.5 |
| 31 | 47.5 | 47.5 | 13 |
| 31.5 | 48 | 48 | 13.5 |
| 32 | 48.7 | 48.7 | 14 |
| 32.5 | 49.3 | 49.3 | 14.5 |
| 33 | 50 | 50 | 15 |
| --------------------------------------------------- | ------------ | ------ | --------- |