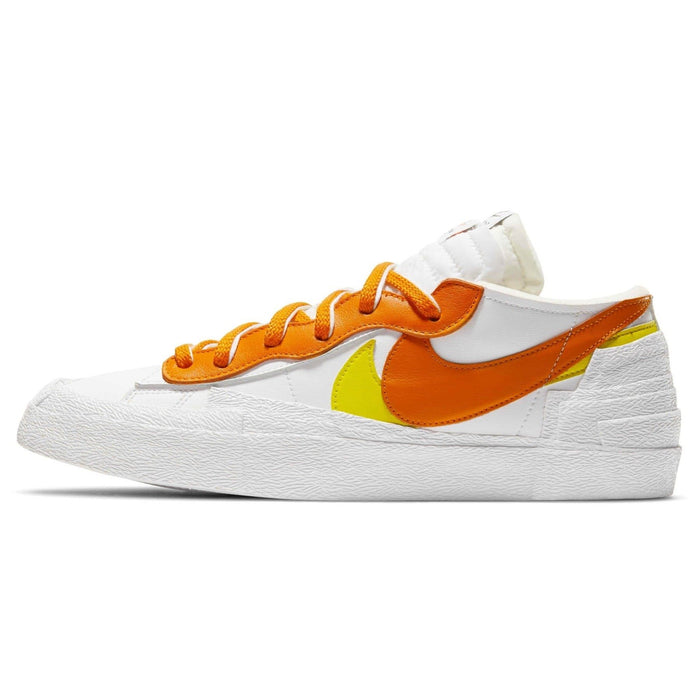 Sacai X Nike Blazer Low 'Magma Orange'
Nike and Sacai's partnerships usually take inspiration from the classics, though the result is always way, way bolder. And the latest from the two is no different, either, with the iconic Blazer the shoe of choice again.
This orange and white version is cut down, though, but the Swooshes, laces and exposed foam tongues are all doubled, just like they were in 2019. The sole demands just as much attention, too — it's misaligned, layered and exaggerated to nod to Chitose Abe's love of the avant-garde.
Our team are able to meet special and on-demand requirements.
We can provide same-day delivery in London and surrounding areas 24/7 to meet your needs.
This service can only be booked with our concierge team via Whatsapp.
WhatsApp Number | +447939393965
Authenticity is the foundation of our business. We are true to who we are, true to what we do and true to who we serve. We have an in house team, who have got 10+ years experience in making sure every single item we sell is Authentic. We only source our products from industry verified and trusted suppliers.
When you shop with crepsuk.com, you can have peace of mind, as you're always buying 100% Authentic.